The Restaurant
Where to start? Well, there are the starters, naturally. These will tease and tantalise taste buds and provide a hint of what is to come while you chat over the affairs of the day. The entrees wrap you, and your fork, in tenderness and flavour. Then the mains. This is where the birds of the air and the beasts of the fields are arrayed in all their gilled and aged glory. (Nor do vegetables miss out on the opportunity to dazzle you.) You can indulge or share. All sizes of appetites are more than catered for.
Then, when you feel all that you had hoped for has been delivered, there's more…dessert. The "I know I shouldn't but I'd like…" part of the menu. Why not? We say. Especially when there're options including; Cambridge burnt cream, and the playful house made ice cream of the day, served on a stick. As Hugh Latimer, himself would've proclaimed, "we're only here once."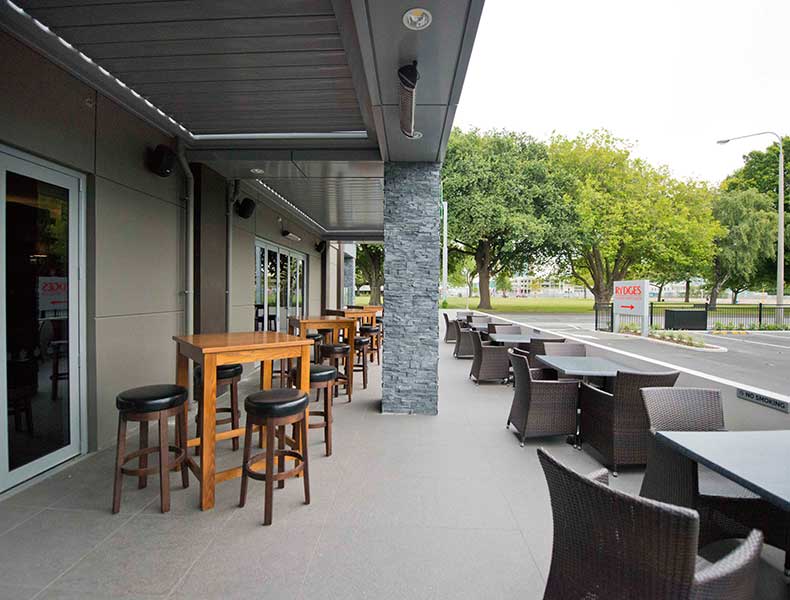 The Terrace
This sun-drenched terrace offers a very hospitable and sheltered space in which to people-watch, share confidences, or prepare for a foray into the restaurant. It's the perfect place to enjoy wine, cocktails, snacks, and nibbles in an atmosphere that says; "I must have a little more of that".
Bookings not always necessary.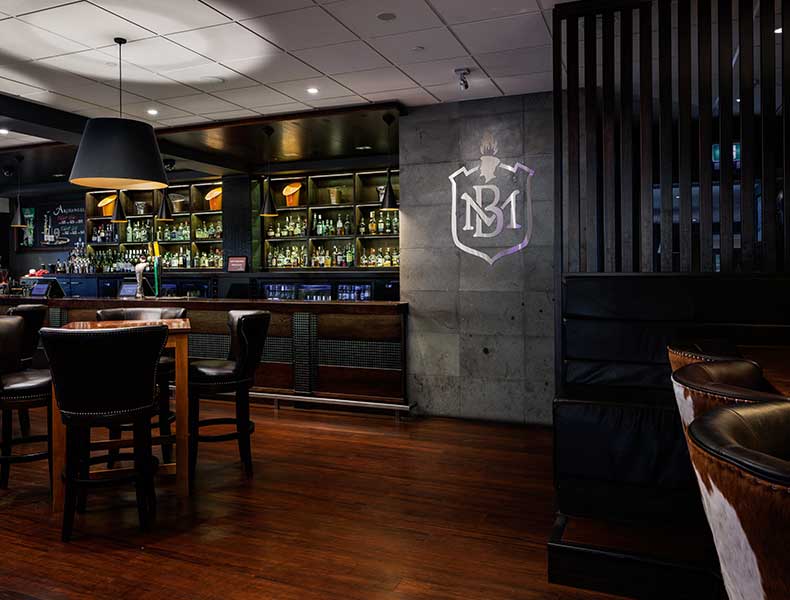 Brasserie and Bar
Delectable tastings and mouth-watering morsels are perfect for those who have a schedule to keep, or are preparing for a meeting, or duel, or both. It's also the ideal environment in which to while away a pleasant hour or two in the company of a most excellent cheese platter, irresistible fries, and tantalising fresh seafood. We defy you to resist them.
For those seeking something more substantial – be prepared to be satiated with burgers, including a vegetarian option, fish and chips and our justifiably-famous steaks. And, of course you can pair these with an almost baffling array of drinks. (Just ask for suggestions, should you need them.)
Bookings not always necessary.